Transport of fish
The only thing faster than swimming is flying
Are you planning a longer stay or moving abroad? Hang on, don't forget your fish!
We even fly fish! When it comes to the transport of fish and amphibians, trust the experts, as they need to be transported properly to ensure their safety and wellbeing. In the worst case, improper care can lead to the animal's death. Given our many years of experience, we are well familiar with the dos and don'ts. Our goal is to ensure that the journey relaxed and any unnecessary waiting times are avoided. The journey must be as quick as possible since fish and aquarium plants need fresh oxygen after a while.
With us, even your smallest pets reach their destination unharmed. Request your individual animal transport now, quickly and without obligation.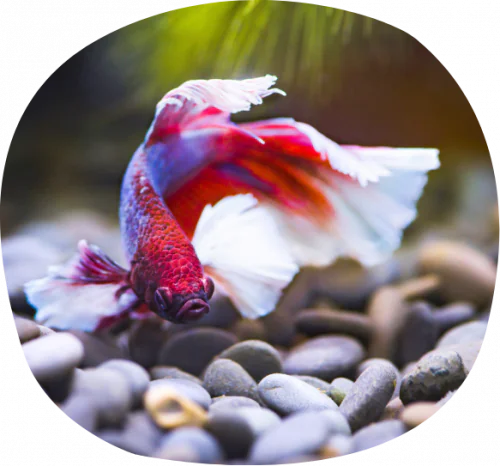 Transport of fish: Sensitivity is key
Before any long journey, animal's health should be determined. In addition, all necessary documents for entry should be ready and available. We are here for you during the entire process and will provide all the information and advice on various provisions, laws and requirements. There are a few things, however, that we must consider when entering a country: in some countries, the commercial invoice must fully match the packaging list or the delivery note. In addition, you must pay close attention to the packaging of animals - for example, fish must be transported with water, in a double plastic bag. Furthermore, an oxygen of 48 hours must be added to the bag and the bag itself should be in a styrofoam or cardboard box lined with newspaper. The temperature is also important for sensitive animals such as fish. Depending on the animal, the temperature should be between +20C to +23C during the entire trip.
As you can see, there is quite a lot to consider in order to make sure that the animals are not harmed and that they arrive safe and sound. We will assist you with all of these concerns and take care of everything, because at PetAir, we care! Contact us!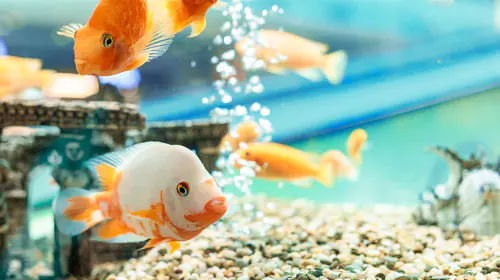 Our services
Transport of fish and more
Transport of fish

With PetAir, you have a professional and experienced partner at your disposal! We make sure your animal arrives safe and sound at the destination.
Read more

In addition to detailed service and planning, we also offer a pick-up and delivery service. We are more than happy to consult you and discuss individual wishes and requirements.
Pet crate

The airlines have to adhere to a few guidelines. What is the best way to transport fish?Let us help! Together we will find a suitable crate for your animal!

Read more

In order to ensure safe travel and still comply with all the requirements, we must adhere to all rules and prepare for the trip in the best way possible! Let us take care of this!
Consultation

We will find the best way for your animal to get from A to B! We will take care of the route, various conditions and everything in between!
Read more

Given our many years of experience, we are familiar with various entry requirements, as well as animal transport in general. Our service is caring and professional because animals are very important to us!
Interested?
What costs do I have to pay for animal transport?
What documents are required? What do I have to consider in advance?
Don't worry, we will answer all your questions!
With our online price enquiry form, you can easily determine the costs for your animal transport and we will contact you with all the details.
Great service ...
... and professional, no matter where.
- Dieter L.
I have sent a dog to the United States twice using PetAir ...
... once in August 2016 and again now in January 2018. The service was excellent both times: every question has been answered promptly and competently, I have received all the relevant data (flight numbers etc.) within 24 hours and of all the annoying paperwork, I have only had to deal with the absolutely necessary. The care of the dogs during the transportation was to the point. Given my experience, I can only recommend PetAir.
- Volker S.
Send animals... only with PetAir.
Everything uncomplicated and very good advice.

- Lucy
I used Pet Air to ship my fur baby to New Zealand in November ...
... and I could not be any happier with the great service I received. I had contacted a few pet freight companies and Pet Air offered the most competitive, reasonable quote providing the same flight and schedule. Vineet dealt with my enquiry from the beginning to the end and he was always very professional, helpful, informative, quick, going above and beyond to make sure everything is in order. My boy has made it to Auckland sound and safe and will be released from Quarantine tomorrow! Thank you so much Pet Air

- Sal K.