Transport of dogs
We bring every dog safely from A to B
You are moving abroad and want to take your dog? We are here to help as quickly and easily as possible.
You are moving or planning a longer stay abroad? Your loyal, best friend must come with! To ensure that the dog has a pleasant journey, there are a few things we must consider. We are there for both you and your pet from the beginning to the very end. This is how your dog reaches you in the most relaxed way possible. We make sure to provide you with the best possible, all-round support during the entire process. Traveling or flying with dogs is not a problem in itself, they are actually very simple. Still, your dog should be healthy and meet all of the requirements so that the journey is not postponed for any unnecessary reason.
We are here to ensure that your best friend has the best possible journey! Request transport now without obligation.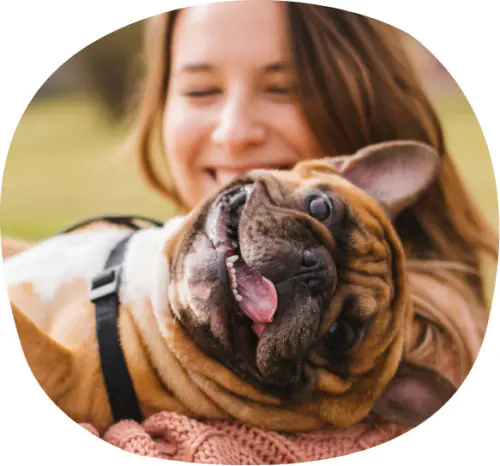 When transporting animals: health is paramount
When planning a trip, the dog's health is of particular importance. Is the dog fit to make the trip? Has the dog received all the necessary shots? By contacting us to plan the transport, you will receive all the important information, both in detail and on time!
In addition to health, the suitable pet crate is also crucial. When choosing the crate, you should pay close attention to the size and characteristics of each dog breed. Your dog will spend most of the journey in the crate, so it is very important it is comfortable and adapted to your dog's needs. As a rule of thumb, the crate must be large enough for the dog to stand upright in it.
We are happy to assist you in the choice of the box and can also, should you wish so, make a box for your dog. If your best friend is traveling with us, you can be sure that all the rules and regulations of IATA airline association for the transport of dogs have been observed to insure that the trip is as pleasant as possible and the unnecessary waiting times for both you and your pet are avoided. If you are not on board of the same aircraft, our staff will attend to your dog's needs. At PetAir, we care!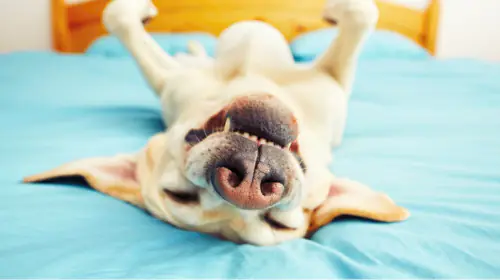 Our services
Animal transportation & more
Animal Transportation
If you choose PetAir, we will give our 100% - a reliable, conscientious and loving service for your pet!

Read more

This includes individual planning and consultation on the best possible journey for your dog. Upon request, you can also enjoy our pick-up and delivery service. We are more than happy to help!
Pet Crate
We would be happy to assist you in choosing the right crate for your dog. It is important that these are adapted to the needs of the animal, but also that they comply with the guidelines of the airline.
Read more

Upon request, we can also create a crate or offer various ones for rent. Contact us! We will consult you at any time!
Consultation

What is the fastest and safest way for your dog to get from A to B? What should be taken into account when entering a country? We will take care of that!

Read more

Thanks to our many years of experience in the field of animal transportation, we know exactly what needs to be done and how. We know the different entry requirements and various requirements for animal transportation in different countries. We offer you individual, insightful and professional advice.
Interested?
Would you like to know in advance what the costs for your animal transport will be?
You can easily find out now using our online price enquiry form!
We will then get in touch with you as soon as possible.
Great service ...
... and professional, no matter where.
- Dieter L.
I have sent a dog to the United States twice using PetAir ...
... once in August 2016 and again now in January 2018. The service was excellent both times: every question has been answered promptly and competently, I have received all the relevant data (flight numbers etc.) within 24 hours and of all the annoying paperwork, I have only had to deal with the absolutely necessary. The care of the dogs during the transportation was to the point. Given my experience, I can only recommend PetAir.
- Volker S.
Send animals... only with PetAir.
Everything uncomplicated and very good advice.

- Lucy