Animal transport

for pets
Off to a new home with PetAir
Are you about to move abroad or to a new city? Are you unsure how and whether you can even take your beloved pet with you? We are aware that such a journey together with a pet may initially present you with a big hurdle. However, as experienced professionals, we can reassure you: With PetAir, not only you, but, above all, your beloved pet is also in the best of hands! Whether nationally or internationally, we bring dogs, cats, rabbits and co. safely to their destination.
However, as there are a number of things to consider when transporting pets, you will always get the all-round package from us! This means that we are there for you and your little darling from the beginning to the final completion of your transport! Since pets are usually smaller animals, air travel is usually not a problem. Of course, we are still available to your pet throughout the transport and our staff lovingly look after their safety and well-being. When your animal companions fly with PetAir, they will naturally want for nothing. Neither food nor sufficient care has to be given up during the flight, which is appropriate for the species.
Would you like to find out more about pet transport and get a no-obligation quote? Use our online price enquiry form now and find out the transport price!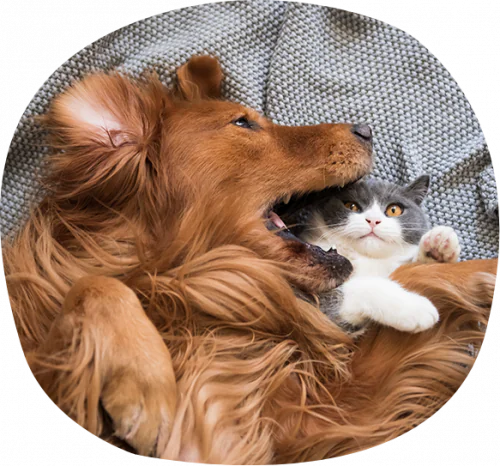 Pet transport: From Cargo City to the new home!
Before you can start, however, there are a few things you need to pay attention to. First and foremost, you should have your pet's health checked and ask your vet whether all the necessary vaccinations have already been administered or whether something still needs to be done. Especially when travelling abroad, it is possible that additional vaccinations have to be added before your pet can enter the country without worries. But don't worry, if you contact us some time before your pet transport and book with us, we can provide you with all the necessary information so that you and your pet can travel in a relaxed manner when the time comes.
Another extremely important factor in getting your animal friend safely to its destination is choosing the right transport box. We will help you to keep track of the large selection and assist you with tips and tricks, so that you will certainly choose the right transport box for your pet in the end. Whether by car or plane, a suitable and appropriate box is indispensable for transporting dogs, cats and co. safely. For example, small dogs need a different box than large ones and small cats also need a different box than large ones, etc. But you can rest assured, we know what matters and are your partner for any of your questions before, during and after the entire journey!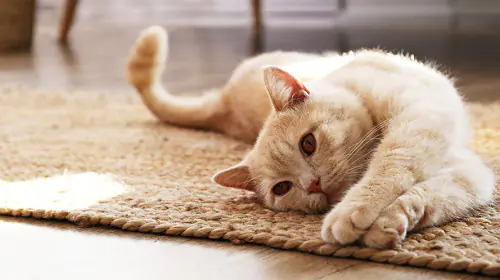 Our services
Pet transport & more
Animal transport
We are your experts when it comes to getting your beloved four-legged friends safely to their destination.
Read more

With us, you get the all-round package. For this reason, you also have the option of using our pick-up and drop-off service. In addition, we are of course available to advise you on any questions you may have.
Transport box
The right transport box is essential to get your pet safely to its destination.
Read more

We will advise you in detail on the right choice of your box, but will also produce customised boxes at your request.
Consulting
With PetAir, you are on the safe side. We answer all your questions.
Read more

When travelling with a pet, there are many things to keep in mind. We advise you on forms, entry requirements, regulations and so on.
Interested?
Trust us with your pet transport and you won't regret it!
However, if you would like to know in advance what costs you will incur, you can also enquire about these now without obligation, using our form.
Our friendly staff will then get in touch with you.
Never flown a dog ...
... Great consultation, friendliness and noticeable competence of the employees helped me a lot. As promised, everything went well. Thank you a lot. I would very much recommend.
- Peter B.
PetAir is doing a great job during this time
... They try to make everything happen and offer great support!!! They are quickly accessible, as flexible as possible and always quick to respond! Thank you…
- Rave O.
Great service ...
... and professional, no matter where.
- Dieter L.
I have sent a dog to the United States twice using PetAir ...
... once in August 2016 and again now in January 2018. The service was excellent both times: every question has been answered promptly and competently, I have received all the relevant data (flight numbers etc.) within 24 hours and of all the annoying paperwork, I have only had to deal with the absolutely necessary. The care of the dogs during the transportation was to the point. Given my experience, I can only recommend PetAir.
- Volker S.
We set up our shipment for a military move from Germany ...
... back to the US. The team was responsive, professional, and worked with us to find a good price option on multiple carriers. When we showed up with our dogs and crates, they provided a larger one free of charge based on their visual check of our dog's size inside the crate being a bit snug for the airline we were using. The front office was kind and friendly!
- Danny C.
Send animals... only with PetAir.
Everything uncomplicated and very good advice.

- Lucy
I used Pet Air to ship my fur baby to New Zealand in November ...
... and I could not be any happier with the great service I received. I had contacted a few pet freight companies and Pet Air offered the most competitive, reasonable quote providing the same flight and schedule. Vineet dealt with my enquiry from the beginning to the end and he was always very professional, helpful, informative, quick, going above and beyond to make sure everything is in order. My boy has made it to Auckland sound and safe and will be released from Quarantine tomorrow! Thank you so much Pet Air

- Sal K.