All-round care

for your pets
with our PetAir Vet Service



We don't just look after the well-being of your animals in the air, we also want to offer you and your animal family members the best possible service on the ground. That's why our vets at Frankfurt Airport are there for you!
Our In-House Vet Service is available to you and your animals around the clock at the airport every day.
In order to take the best possible care of your animal, we require the name, date of birth, chip number and breed of the animal to be cared for in advance.
All further information and the respective costs are available on request.
Medical animal care

with PetAir
Our professionals take care of the health of your animals!
We are not only experts in animal transport, but veterinary medicine also plays an important role for us. Because your pet must be healthy to be transported safely. That's why you should always have your pet's health checked and find out whether it has had all the necessary vaccinations before starting a pet transport.
Should your pet also require a veterinary examination, we can also organise a home visit in the Frankfurt area. To make an appointment, please contact our vet directly at sabrina@petair.de. She will then contact you as soon as possible.
Our vets will also be happy to advise you, take loving care of your pet and make sure it is healthy or needs treatment. Contact us, PetAir is there for you and your pet!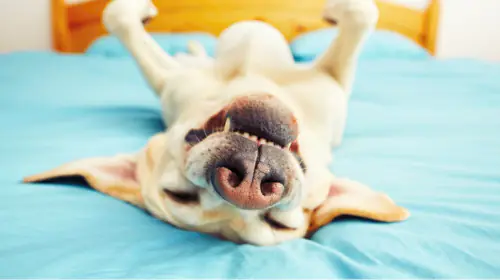 Great service ...
... and professional, no matter where.
- Dieter L.
I have sent a dog to the United States twice using PetAir ...
... once in August 2016 and again now in January 2018. The service was excellent both times: every question has been answered promptly and competently, I have received all the relevant data (flight numbers etc.) within 24 hours and of all the annoying paperwork, I have only had to deal with the absolutely necessary. The care of the dogs during the transportation was to the point. Given my experience, I can only recommend PetAir.
- Volker S.
Send animals... only with PetAir.
Everything uncomplicated and very good advice.

- Lucy
I used Pet Air to ship my fur baby to New Zealand in November ...
... and I could not be any happier with the great service I received. I had contacted a few pet freight companies and Pet Air offered the most competitive, reasonable quote providing the same flight and schedule. Vineet dealt with my enquiry from the beginning to the end and he was always very professional, helpful, informative, quick, going above and beyond to make sure everything is in order. My boy has made it to Auckland sound and safe and will be released from Quarantine tomorrow! Thank you so much Pet Air

- Sal K.